EnviroMix Exhibits at WEFTEC 2023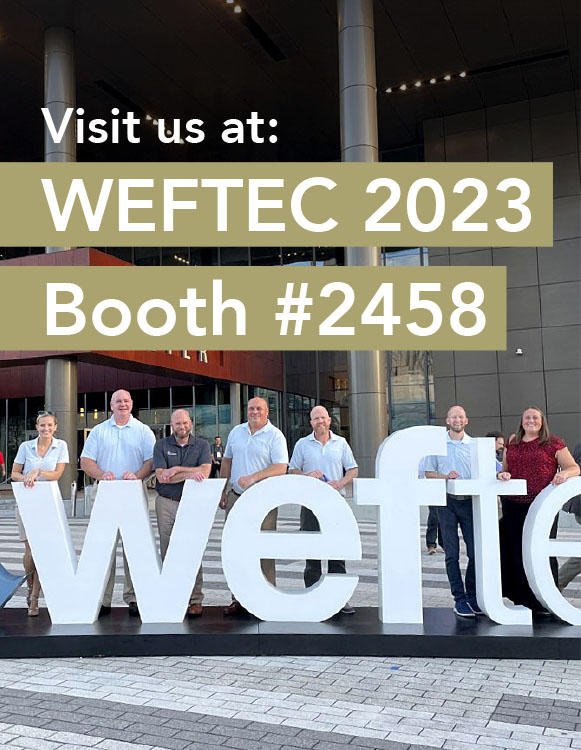 EnviroMix is excited to join water sector innovators, visionaries, and thought leaders at WEFTEC 2023 in Chicago, October 2-4. We invite attendees to please visit us at Booth #2458. We will be participating in and hosting several events this year. Hope to see you there!
Monday, October 2
Technology Spotlight: Fundamentals of Wastewater – Influent to Effluent
2:15-3:00 pm • Booth #2458
A large group of convention attendees will be stopping by our booth for about 15 minutes during this period for an introduction to secondary treatment.
Interactive Technical Session: Extracting Carbon for Nutrient Removal
3:30-5:00 pm • Room S403a – Level 4
Presentation: Unique Approach to Inline Fermentation Stabilizes Biological Phosphorus Removal
EnviroMix's Sarah Elger will present BioMix-DC results with Bryan Clor, wastewater treatment division head for Warren, Michigan.
Tuesday, October 3
Short Presentation on FlexZone Adaptive Process Volume System
10:00 am • Booth #2458
Enter for a chance to win a Yeti Cooler
Short Presentation on BioMix-DC Enhanced Anaerobic Mixing System
1:45 pm • Booth #2458
Join us for Happy Hour!